Paris.
Paris dans sa splendeur. Monuments, vues, scènes historiques, descriptions et histoire (3 vol.).
Illustrated with 99 (100) tinted lithographed plates. Contem. half-calf.
Eigenschaften
Published:

Paris

Published date:

1861

Type:

Book

Issue date:

1861. Lg.-Fol.

Size:

53 x 37 cm (20.75 x 14,5 inches).

Stock number:

11442

Condition:

In very good condition.
---
Article description
Article description
Probably one of the nicest large folio Paris-albums with views published in the 19th century. The lithographed plates partly after photographs with stimulate figurative lively scenes. From volume I the plate number six ,Le Louvre - nouvelle facade sur la rue de Rivoli' is missing, the plate was probably not bound to it. Published in three volumes, the text was written by various authors, including Louis Enault, Mary Lafon, Pr. Mérimée, Viollet Le Duc and others. Volume I and II do contain a description of Paris, volume III is about the history of Paris and about its surrounding. Bound in beautiful midnight blue half leather with gold embossed roses and title on the spine. Minor spotting, mostly in the margins. Overall a very clean copy. Spines slightly worn, leather corners carefully renewed.
Illustrated with 99 (100) tinted lithographed plates. Contem. half-calf.
---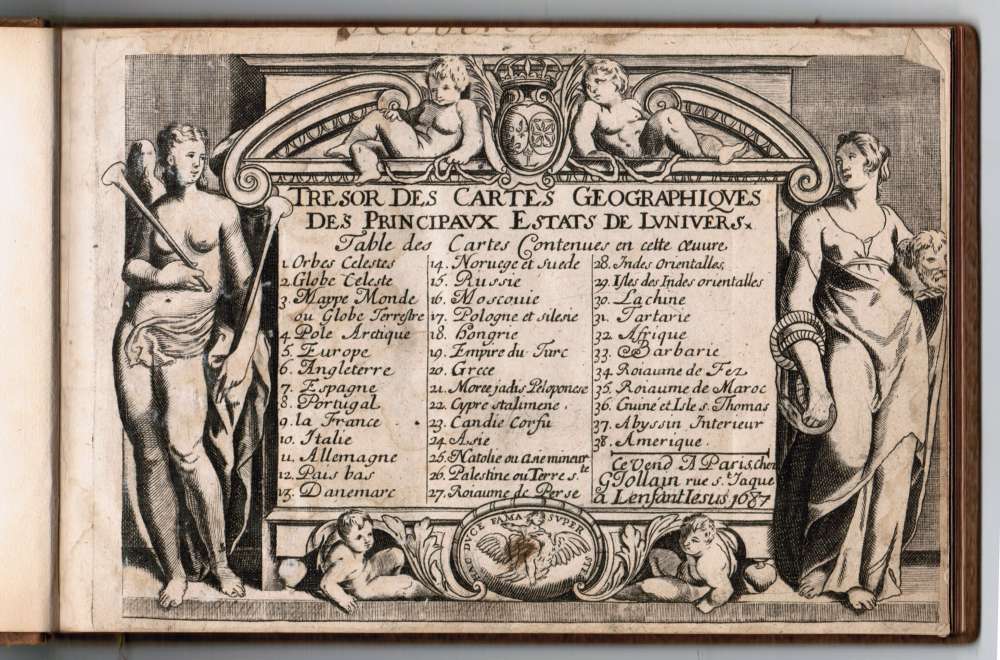 Tresor Des Cartes...
Rare atlas by Jollain with engraved title and 38 engraved maps. This small atlas of 38 maps is known by several...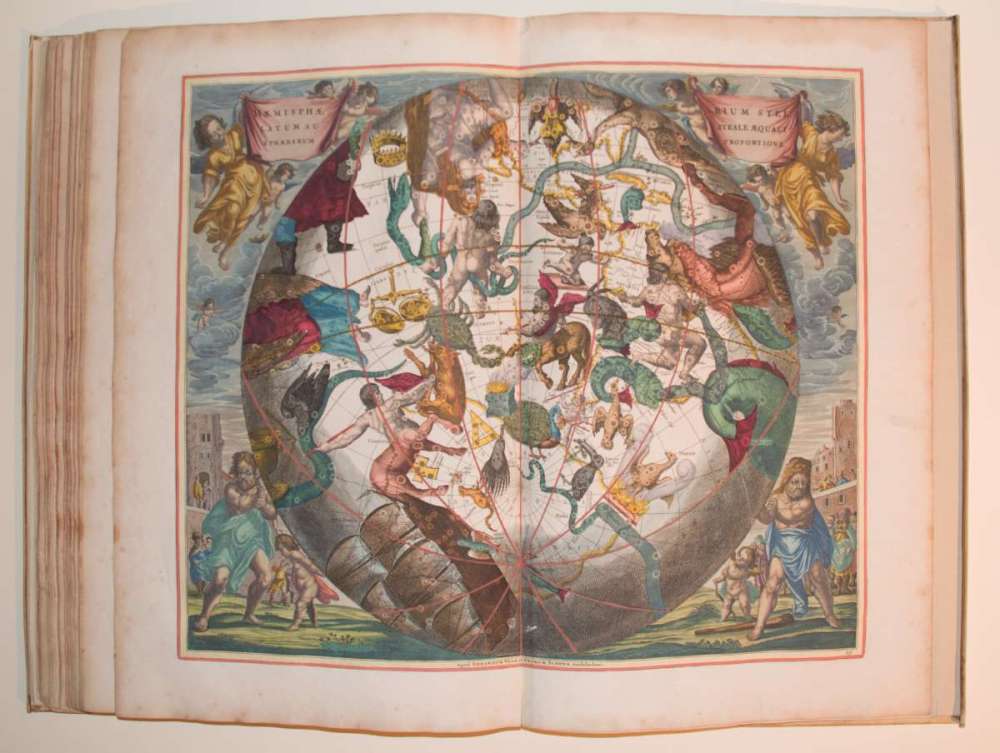 Atlas Coelestis,...
Large Folio. Printed title, engraved title page, table of contents with index of the maps, illustrated with 29 fine...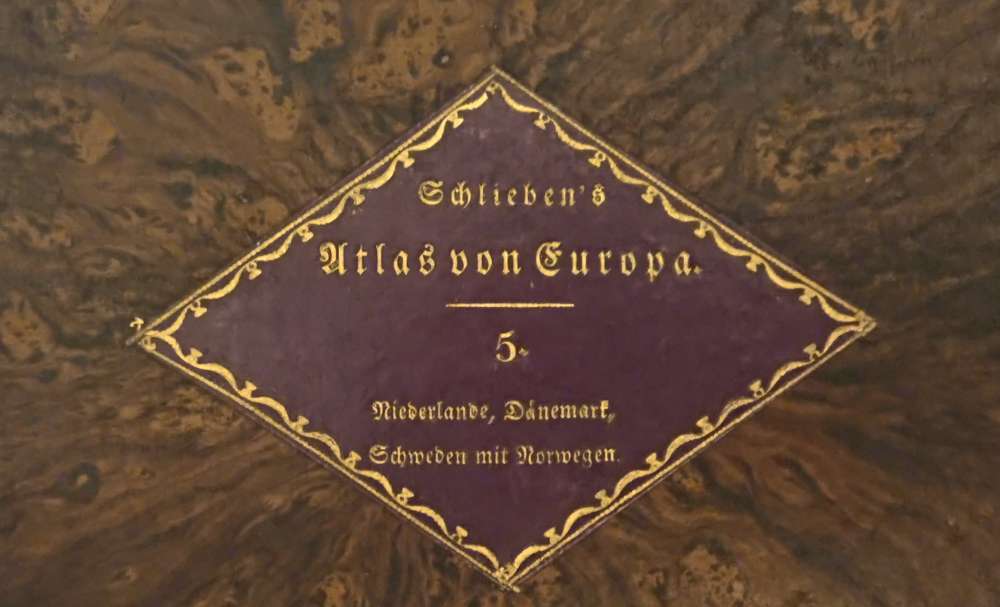 Atlas von Europa...
Original Kupferstiche, in zeitgenössischem Kolorit. 24 Blatt Kupferstichkarten u. beigleitender Text. Dritte...